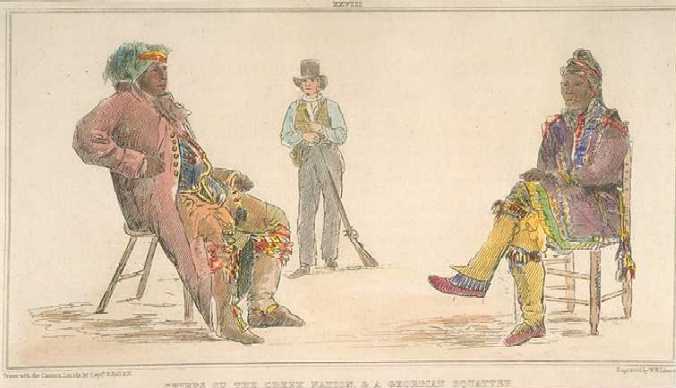 late 1820s view of a Georgia militiaman with Creek Indians, by Basil Hall.
Here are some photographs of members of the Florida Frontier Guard in action at various living history and reenactment events...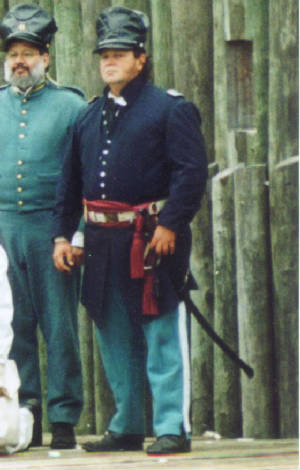 Captain Nipper in frock coat at Fort Foster.
Photo by Amiee Marshall
The Florida Frontier Guard, and Friends, at the Battle of Fort Cooper, March, 2007.

Archie surveys the battleground at Westville, GA, 1999.

Matt Milnes takes cover at Ft. Cooper, 2005.



The Florida Frontier Guard is often ably suported by the regulars, including the artillery!



Capt. Nipper isn't proud of it, but he served as an enlisted regular at one time; here is the proof!

Eric Steffy "playing it up" as an chief of the Creek Indian Regiment, at Ft. Foster.

...



Fritz Wilder, acting sergeant at the Battle of Okeechobee, February, 2009.
Photo by Aimee Marshall
Jerry Marinaro gives Seminole attackers Buck and Ball at Fort Foster skirmish, February, 2007.
Second Seminole War Reenactors, 1835-1842