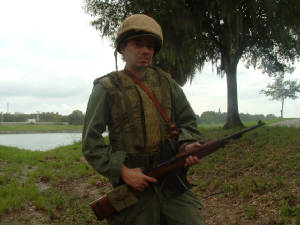 Sgt. Alvarez models an M1952 vest, and burlap helmet cover.
Waegwan event, Boyd Hill Nature Park, St. Petersburg, Florida, November 19, 2006. Showing the final assault on a red position at the conclusion of the patrolling.
Boyd Hill, St. Petersburg, FL, November 19, 2006.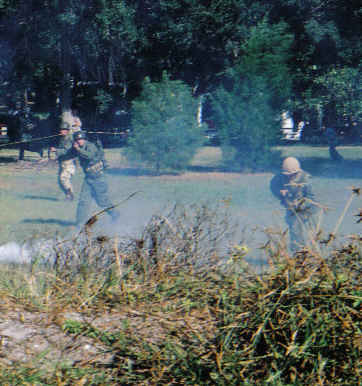 The rifle squad assaults the enemy positions, with aid of covering fire by BAR etc.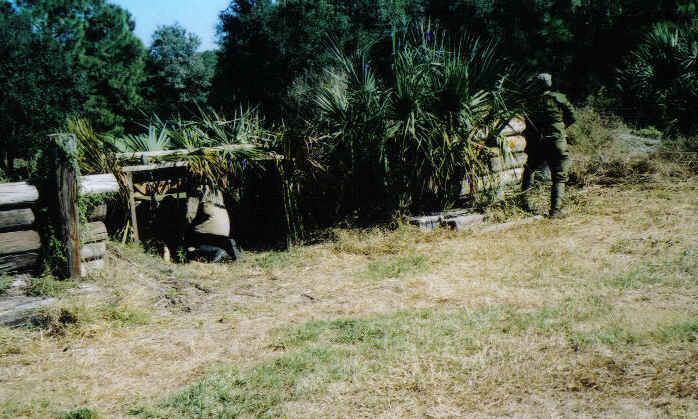 The communist defenders put up stiff resistance to the patrol's assault.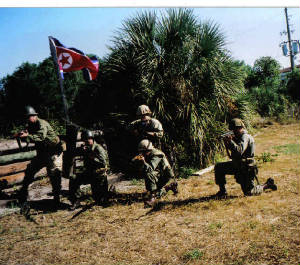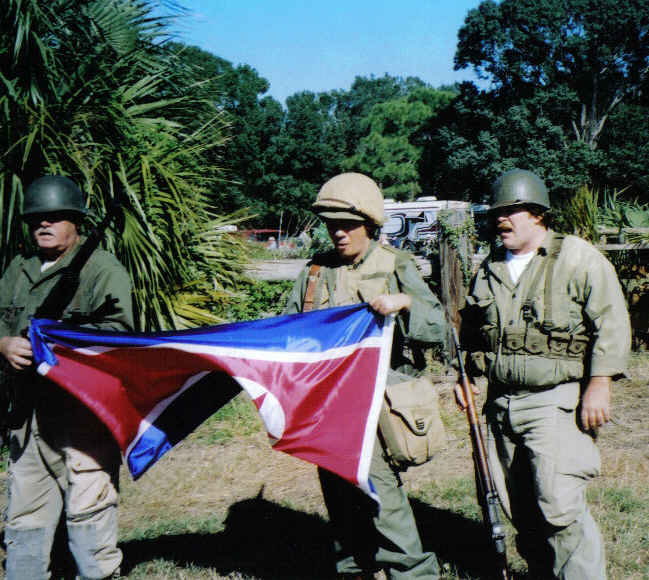 They were soon driven off, and among the items found was this snappy NKPA flag for a souvenir!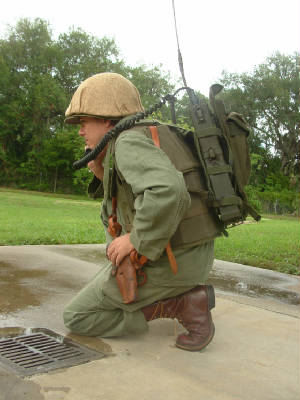 Mike Alvarez with M12 armored vest and PRC-10 Radio.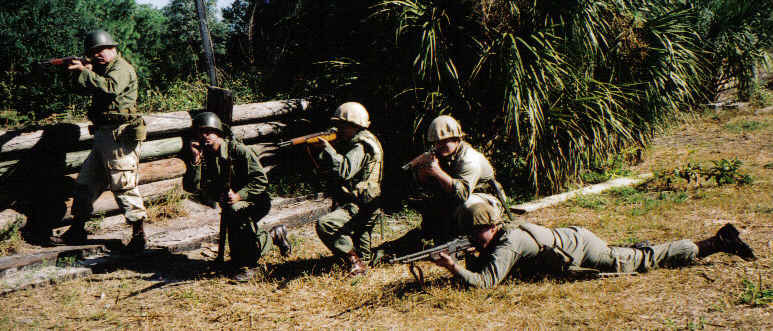 The 5th RCT LHA: L-R; Jim Baird, Matt Milnes, Sgt. Mike Alvarez, Jesse Marshall, Rob Hale (BAR).
Photos from our May, 2008 program at Veterans Memorial Park, Tampa, FL!
The rifle squad attacks, under cover of machine gun fire...May, 2008, Tampa, FL.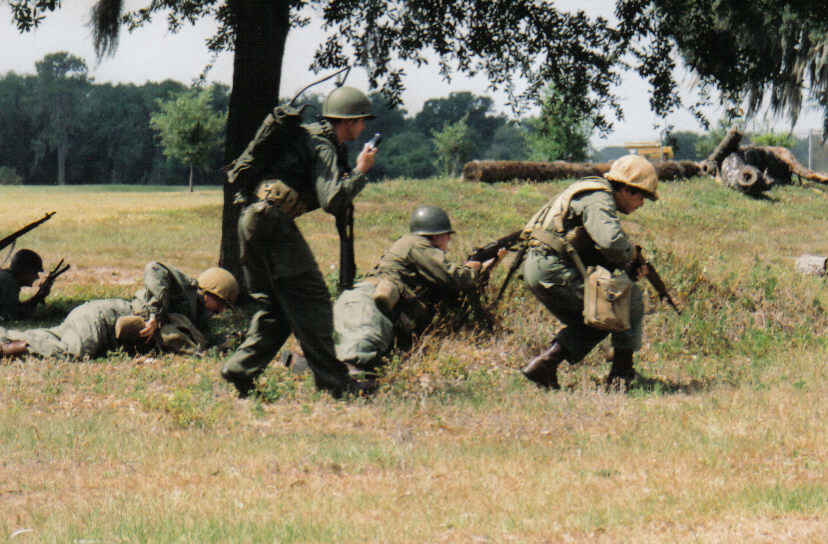 Sgt. Alvarez and RTO Milnes prepare to call in mortars on the enemy bunker in front.